Brigitte Jurack explores our relationship with animals and their inner lives. Her recent work considers issues around environmental adaptability by focussing on some of the scavengers with whom we share long cultural entanglements, such as crows, foxes and monkeys.

Aesop's Fables have long fascinated Jurack in her artistic practice through their articulation of hybrid identities and the animal within. At a time when we can no longer deny the devasting effect of human activity on our environment, the ethical dimension of this animal turn and the urgency needed to change takes centre stage.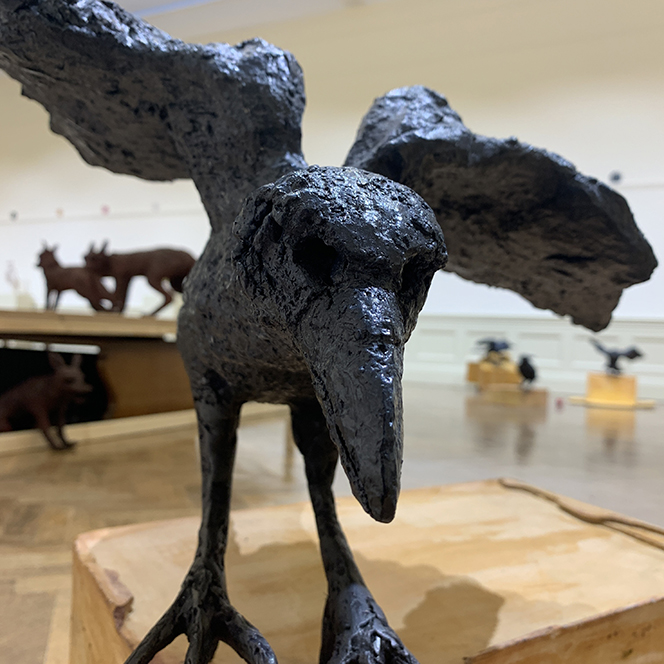 "These works were begun pre-Covid, with the intricate watercolours and drawings all created within the stillness and silence of lockdowns spent in Alternator Studio and Project space, a converted bakery in Birkenhead and my studio and place of making since 2013."
(Brigitte Jurack)

For this solo show, Jurack presents a series of new works in ceramics, watercolour, drawing and film, and "the focus on foxes, crows and monkeys is a reflection on the edges of society, on the clever scavengers who eke a living from the in-between spaces and leftovers from the rest of life."
(Colin M. Simpson, Williamson Art Gallery).